Not sure what has happened on my FerenOS 21.10 (based on Ubuntu 21.10) system, but for the past 2 or more weeks I've been unable to upgrade packages that are available for upgrade. My system information is as follows: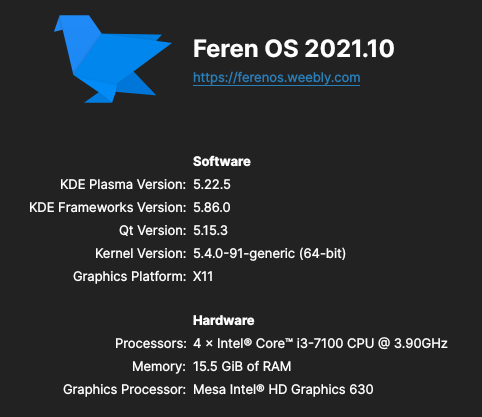 I can run sudo apt update successfully, but when I run sudo apt upgrade or … dist-upgrade, I receive the error: E: Sub-process /usr/bin/dpkg returned an error code (1) and the process ends in unsuccessful update of any packages.
I've tried the following to resolve this issue: (1)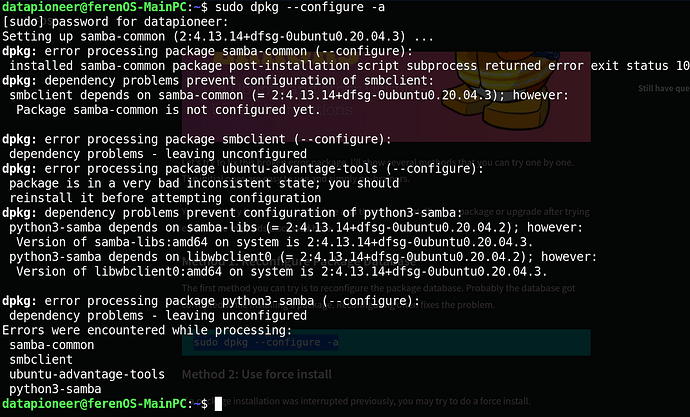 which indicates that error were encountered with four packages: samba-common, smbclient, ubuntu-advantage-tools, and python3-samba. I've attempted to reinstall each of these packages and none of them will reinstall. So, I resorted to another potential fix by running: (2)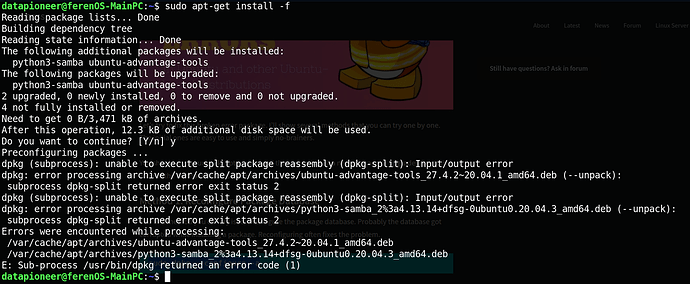 to no avail. I'm at my wits end as to what I should do to allow my system to be upgradeable once again. It appears that dpkg is broken. However, this does not show up in Synaptic as a "broken" package.
Any advice for me that can assist in fixing this issue would be greatly appreciated.