I've got a proxmox server running in my lab along with two other computers running xcp-ng and ESXi. The lab network I have has 6 vlans for traffic segregation. The proxmox server has two network connections – one for management, and the other containing the trunked vlans for the rest of the lab. However, I've been unable to get Proxmox to properly pass the vlans to the VMs. Running some analysis software on a VM that should have the entire trunk reveals that the traffic is coming in with no vlan tag. Running this on the other servers shows the traffic properly tagged. The switch is configured to tag all vlans.
Is there a tutorial or document describing what needs to be done to ensure proper transit of the vlans from a NIC port to a VM?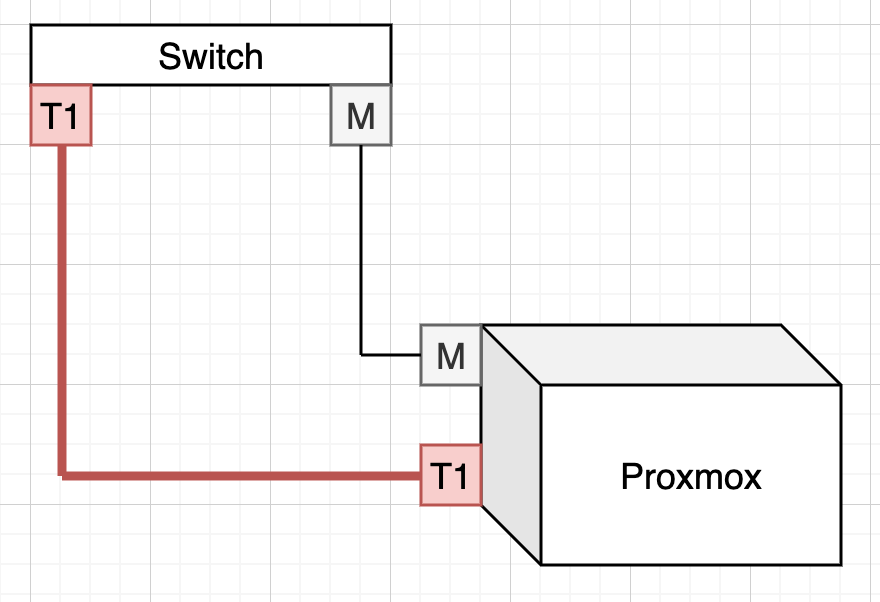 I have the management (M) interface assigned to vmbr0.
I have the trunk (T1) interface assigned to vmbr1.
There is no need for Proxmox to be aware of any of the specific vlans at this point, as I'm not assigning an interface on those. I just want it to pass the traffic directly to the VMs.
Thanks in advance!