I like it. Feels different to most of the other Discourse forums I visit.
It's funny, because I believe the theme is the default dark Discourse theme. Unless you are talking about Grey Amber.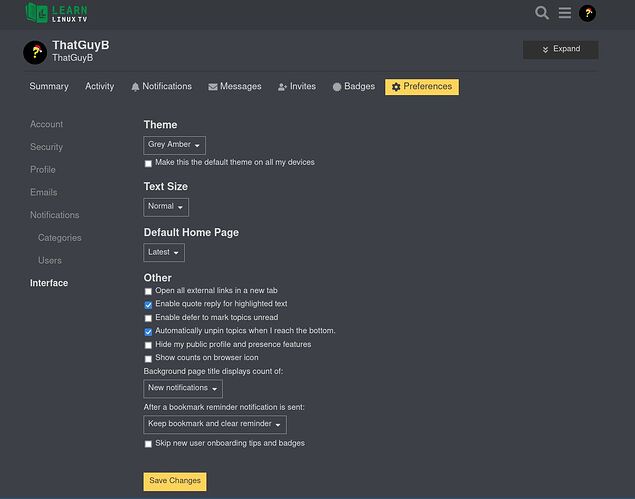 I prefer w.meri, a L1 Forum member's theme. But the font is awful on it. I wish I could export and edit themes.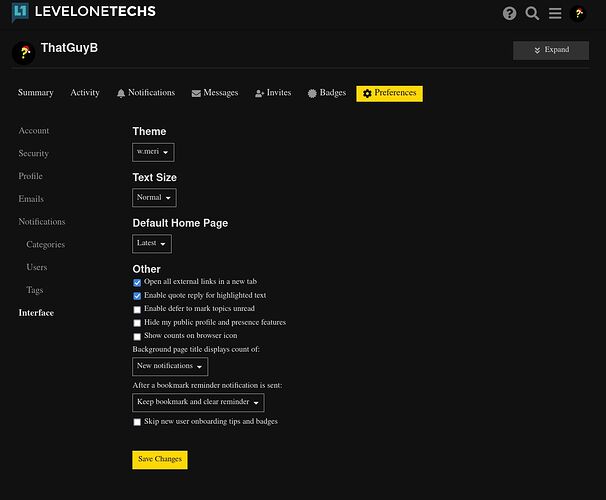 New default theme on the forum. I really like the green LLTV accents, really on-theme. GJ Jay!
Yes, I did make some adjustments. I just updated the colors on the default theme. I'm not really 100% dedicated to this theme, so I can go another direction or continue with this one depending on what you guys think. I don't have any theming skills though, so I'm always open to suggestions.
Thanks!
I am loving the LearnLinuxTV green, so I'm a happy camper.