Hey everyone, new member here…
Just wanted to introduce myself and tell you about my homelab, the heart of which is none other than my jailbroken (and downgraded) Playstation 3 video game console. I run a heavily customized Fedora (ppc) Linux on the PS3 via it's OtherOS functionality and I actually use it as a full-time 24/7 httpd (Apache) web server. Yes, I even bought it its own domain - come see!
http://www.ps3linux.net
Some other servers I run on my PS3 include SSH (which is how I generally do work on the PS3 - headless); VNC (which lets me access the PS3's GUI desktop over the network); and NFS (I also use the Playstation 3 as a Network Attached Storage device).
My homelab - also where I make Youtube streams: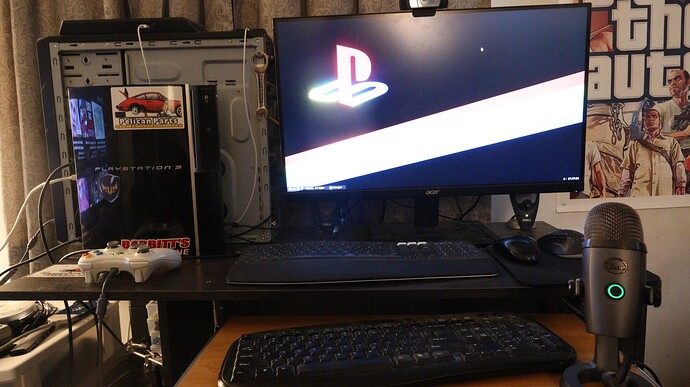 Besides networking, I also use the Playstation 3 to learn about development/programming for the Cell Broadband Engine CPU (the PS3's outrageous architecture). Almost all the software I use on the PS3 on a daily basis (including the kernel) has been custom-built by me

and my GUI desktop consists of the Openbox window manager with a tint2 bottom panel.
Have a great day!