Instead of going off-topic in the thread titled If There Is To Be The Year of Linux Desktop, Accessibility Must Be a Priority, I would like to create a new thread regarding question for @Biky. I want to share my question with anyone although if you want to share your setup, please note that I have seen so many of the people's setups where the monitor(s) are far away from the chair–I mean, close toward the wall, so I really do not need to see anyone's setup for those with no vision loss. So anyway…
How close is your monitor to you? My monitor is an LG 32UN500W 32" VA monitor and I average around 5 inches plus/minus a few inches from the screen. Are you using a monitor arm like mine?
Here is my setup in action since January: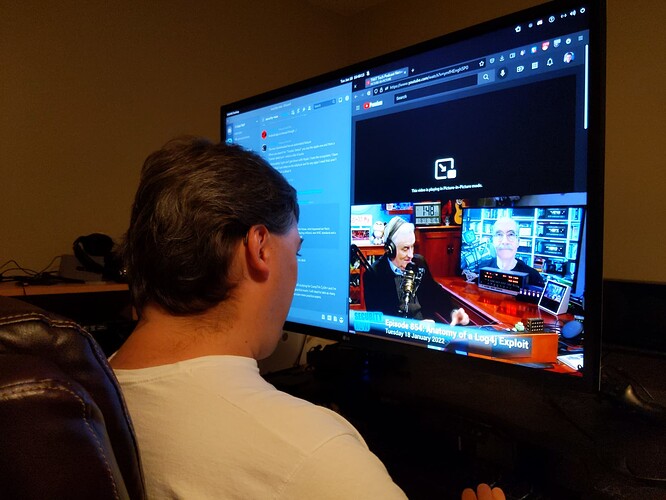 This is me when I was participating on the Club TWiT Discord chat room while watching Security Now with Steve Gibson. The main podcast title is called "Log4j Exploit." The keyboard is below and behind my monitor. I also play games and watch movies, so having the screen as close to me is essentail for my needs.